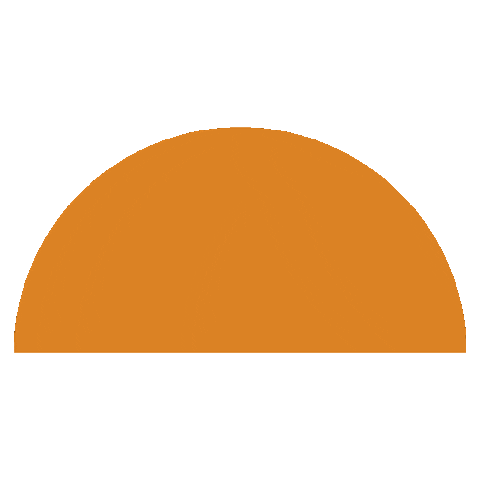 If you are brand new to yoga or a seasoned practitioner and have never practiced at Yoga Lola (i.e., have never taken a class with us before) we encourage you to take advantage of our special two-week new member $20 unlimited package and try all of yoga class types to find the ones that are right for you!
Scroll down the page a bit for info about what to bring and how to prepare for your first yoga class and to meet your Yoga Lola Teachers!
Yoga Types
Yoga is not one size fits all. There are many different kinds of yoga practices out there and all you need to do is find the one that is a fit for you. At Yoga Lola, we offer Yin, Hatha, Kundalini, Buti, Hot Yoga, and Gentle Fitness classes. Each style is different and provides you with a different mind/body experience.
All classes are 60 minutes in length except the Kundalini Yoga classes, which are 75 minutes.
Buti Yoga:
This great fitness yoga will rock you awake and keep you in shape. And yep,  you do shake that Buti! High energy fitness routines are the order of the day. 
Fitness Yoga:
Strong yoga practice that helps you build strength and agility. A great workout that gets the blood to moving as it awakens and tones your muscles.
Gentle Fitness Hatha Flow:
This fitness class helps you twist and turn and get the kinks out! Gently build stamina, strength, and flexiblity as you release body tension. Definitely a fitness class, but gently paced with accessible poses and lots of mods if you need them.
Hawk Hot Yoga:
Hatha Yoga class, practiced in a heated environment to help the body quickly become supple. High-energy and fun workout with light hand-held weights for students who like to sweat and enjoy the heat!
Kundalini Yoga:
Powerful yoga practice that works intensively on the spine, the core, and on strengthening the mind and nervous system. Although physically challenging, the postures easily accommodate different levels of students. This yoga is movement-based rather than posture-based so it is very energetic! Combines breathing techniques, meditation, mantra and physical exercises to guarantee an overall workout of body, mind, and soul!
Yin Yoga:
Simple postures, held for 3-5 minutes gently allow the body to open up and become more supple. We support our practice by using blocks and bolsters to melt into our postures. A very quiet and calming class, excellent for releasing body pain and steadying the mind.
I'm A Beginner ... Where Do I Begin?

Now that you've signed up for that special of ours, you are ready to get started. You can feel confident about your first class ... our teachers excel in working with beginners and advanced levels of students. All of our classes are all-level classes, meaning you can come in and enjoy the class even if you've never done yoga before. Our 200 or 500-Hr Certified Yoga Teachers are passionate about what they do and love working with different levels of students.
There are two different ways a beginning student can approach a new practice - by jumping right in or by taking a private session (or a couple of sessions) before starting.
Private sessions:
Doing a private yoga lesson (or two!) before beginning your yoga journey helps ease any sense of fear about taking the classes. Your teacher shows her student how to use blocks, bolsters, and adjustments to maximize the most common postures taught in classes. Thisis a great option for those who have injuries as well. The one-on-one gives the student a chance to feel things out and share a deeper level of information about their concerns and issues with their teacher.
Jump right in and just do it:
Many students just jump right in and see where their journey takes them! Because all of our classes at Yoga Lola are all-levels, students can begin right where they are and work their way forward.
Preparing for your yoga class:
If appropriate, pay and register for your class online (scroll down for payment and registration options). You can register or cancel classes up to one hour before the class start time.
A Yoga Mat (bring one or purchase one at the Studio)
Water (bring yours or we have boxed water available for $2.50 a box)
A towel to wipe your face if you are doing Hawk Hot Yoga
See you soon!
Dr. Lola Scarborough, PhD
500-Hr Expert Registered Yoga Teacher
B.A. Political Science
Ph.D Comparative Religion
Life and Nutritional Coach
Ayurveda Consultant
Energy and Sound Healer
Author
Co-Owner Yoga Lola Studios
200-HR Expert Registered  Yoga Teacher
B.S. Aeronautics & Christian Theology
MS Aeronautics
Rocket-Scientist
Energy Healer
Co-Owner Yoga Lola Studios
200-Hour Registered Yoga Teacher
B.S. Political Science

Certified Early Childhood-4th Grade General Education
EC-12 Special Education

EC-12 English as a Second Language (ESL)

Keena Lopez
200-Hour Registered Yoga Teacher
Certified Buti-Yoga Instructor
200-Hour Registered Yoga Teacher
B.S. Math/Computer Sciences
MBA Management
Math Teacher, CCISD