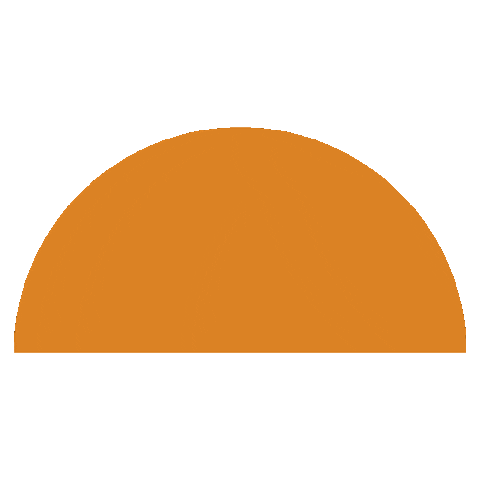 The holidays are upon us ... show your love by gifting yoga, healing or coaching to your family & friends for the holidays! Health, wealth & happiness await us in 2021!
Welcome to a New Level of Wellness
In addition to yoga, Yoga Lola offers a plethora of wellness services that restore the mind-body-spirit to a state of balance and harmony.  These services include:  *energy work/Reiki, *meditations of all kinds, *nutritional coaching, *herbal coaching, *life coaching, *aromatherapy, and *astrology. 
Aromatherapy
Using scents to heal and uplift is a practice born in antiquity and just as effective today as it was thousands of years ago.  Aromatherapy harmonizes and restores balance, improves mood, and relieves stress. We often recommend scents during private client consultations. We also offer healing old readings ... these readings are a great way to get rid of emotional conditions hidden deep within our psyche. For more info, visit our Reiki page.
Astrology
What to understand yourself/your relationships/what's happening in your life in a more complete way? Astrology is an ancient science that was widely used in cultures throughout the world. It can provide a roadmap to the inner self and can inform us on a very deep level about events that are currently going on in our lives. It gives us a bird-eye's perspective and can help us understand our past and present challenges. Astrology is very effective in helping us navigate life's ups and downs.
Use these reports to gain powerful and sometimes life-changing insights about yourself, your loved ones, and your life.  You receive a printed report and a 75-minute consultation related to the information contained in the chart itself. You must have the full date of your birth, the City/State/Country you were born in, and your time of birth from your birth certificate. An accurate time of birth is critical to an accurate astrology reading.
Natal

 

Reports delve deeply into what you about and who you are and how to face and overcome challenges and how to embrace and enhance your natural strengths.  This report covers both personal and professional spheres of your life.
Compatibility Reports delve into the strengths and weaknesses of your love relationship. A great way to discover the hard-to-see inner workings of your partnership.
Purchase: Astrology Chart and in-person consultation $150
Ayurveda (The Science of Life)
Each of us are different - so, it only makes sense that the rules we follow in terms of health are different for each of us. If we are unbalanced in any aspect of our body/mind environment, we are naturally unbalanced everywhere. Ayurveda gives us a chance to live an optimized life by learning how to eat, drink, sleep, and exercise for our body type! As part of this consultation, Dr. Lola collects a great deal of information from you and analyzes it to work with creating the optimum diet, lifestyle and exercise routine suited to YOUR body type  as per Ayurveda. First we rebalance unbalanced elements, then work on what needs to be done for you to stay in balance - permanently. You receive detailed information about what is best for you, along with a full diet plan, any recommended herbals, and much more. 2 one-hour appointments and one email or telephone follow-up. (All recommended herbal products are produced here in the USA.) If you don't know what Ayurveda is and would like to learn more, click here for more information.
Purchase: Ayurveda Rebalancing Package $275
Life Enhancement Coaching
Learn new ways of looking at, and approaching, old habits and patterns that are holding you back!  Lola is a certified life coach and offers both traditional and nontraditional methods for helping you enhance your life, career, spiritual, financial and relationship goals.  For more information, check out our Life Coaching page on this website. For more info, visit our Coaching page.
Meditation
Release emotional pain and trauma from the past through the structured practice of meditation. Move forward past old blocks, find clarity about how to go forward, experience more forgiveness and compassion, and release anger, depression, stress, fear, sexual repression and more.  We hold special meditations through the Studio on a regular basis and often incorporate meditation into our yoga sets.  You can also book specialty one-on-one meditation sessions with Dr. Lola and/or have her train you in meditation techniques or work with her to make your meditation sessions more successful and fulfilling. 

Purchase: Single Meditation Session (60 Minutes) $85
Natural Fertility Enhancement Sessions
Boost your fertility naturally and enjoy a healthy pregnancy! Our special package includes four hours of coaching, two of which are geared towards nutrition and herbals. (Lola spends at least 4 hours outside of sessions creating personalized plans specialized just for you.) Receive personalized nutritional guidance and herbal suggestions designed to help boost fertility, along with some fertility tricks and exercises. You'll learn the proper foods to eat, the best kinds of exercises to do to strengthen the reproductive system, stress relieving techniques so relaxation can take place, along with visualizations, meditations, and couple-practices that are geared for a successful pregnancy outcome. 
Purchase: Fertility Enhancement Package $650
Reiki/Energy Bodywork
Balance and enhance your natural radiance and health by opening up the body's own energetic flow.  These sessions are a wonderful way to release old sorrow, grief, or pain; it is a powerful experience of deep relaxation. For more info, visit our Reiki page.
Weight Loss, Nutritional, and Herbal Coaching
The best defense against disease is a good offense, and that starts with a strong immune response.  Diet is a critical component of a hardy, disease-resistant immune system.  Learn about foods and their healing properties, and what to eat to help prevent disease and optimize health. Correct use of vitamins, supplements, or herbals also provide another layer of defense against aging and illness. Our emphasis is on foods that assist in restoring health and preventing disease.  All sessions include assessment paperwork and 1 or more email or in-person follow-up sessions. Schedule a single appointment or really work on it with a package.  
Purchase: Single Session Nutrition (initial assessment, 1 in-person consults, diet plan and 1 email followup) $150
Purchase: Nutrition Package (initial assessment, 4 in-person consults, diet plan w/herbals, exercise plan & up to 4 emails) $450